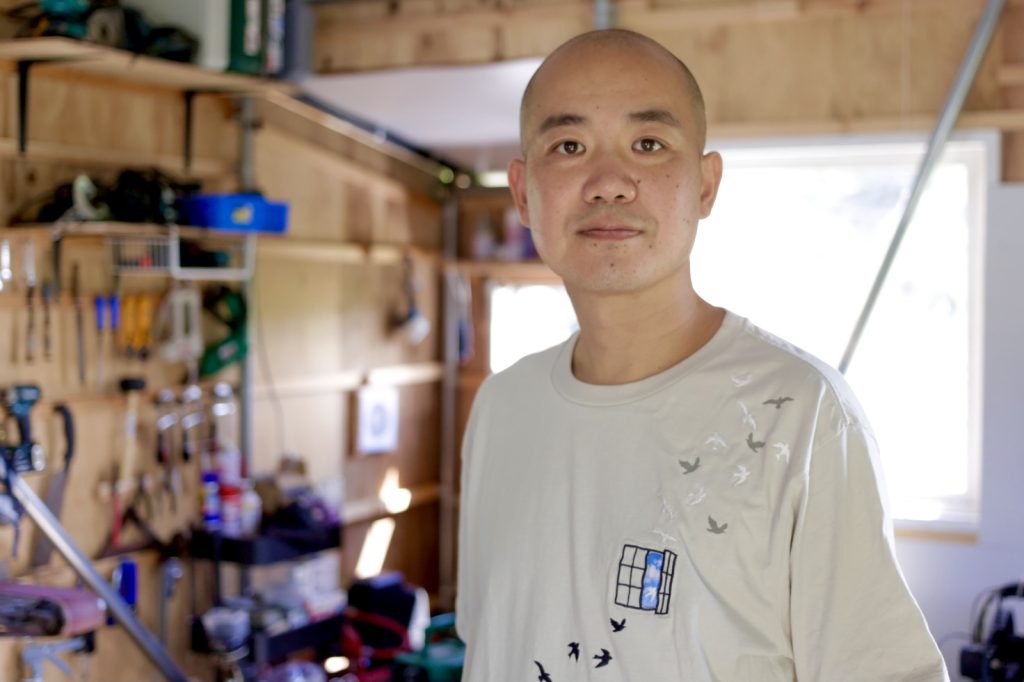 Masamichi Shimada
Born in Japan in 1978The forms and behaviors of the natural world — the flight of birds, the movement of insects, and the structure of flowers. Natural manifestations influence by elements such as time, temperature, atmospheric pressure, and humidity, such as the swaying of trees in the wind or the shapes of waves on water. Physical phenomena like light, waves, and the passage of time. Inspired by the sense of "mystery" these evoke, I am inspired to create three-dimensional pieces using LED light sources and industrial materials like iron and plastic. These works are then presented as light installations.
Over the course of my career, I have showcased my work at light festivals in more than ten different countries.
島田 正道
1978年 東京都生まれ 高知県在住
鳥の飛ぶ姿・昆虫の動き・花の構造など動植物の形態や行動。風に揺れる木々や水面の波の形のように、時間・気温・気圧・湿度などの要素によって変化する自然の表情。光や波、時間などの物理現象。それらを観察していて感じる"不思議"からインスピレーションを得て、LED光源と鉄やプラスティックなどの工業用素材を用いて立体作品を制作し、ライトインスタレーションとして発表している。
これまでに10カ国以上のライトフェスティバルに参加し、作品を展示してきた。
Participated light festivals and art festivals.
Roppongi Art Night (2012 Tokyo, Japan)

Smart Illumination Yokohama (2014 Yokohama, Japan)

Amsterdam Light Festival #5 (2015 Amsterdam, Netherlands)

Norrköping Light Festival (2016 Norrköping, Sweden)

Light art installation at Narita Dream Farm (2016 Narita, Japan)

Goiyama Illumination (2017,2018 Sakawa, Japan)

Toronto Light Festival (2018 Toronto, Canada)

Bahrain Light Festival (2018 Manama, Kingdom of Bahrain)

Hong Kong Pulse Light Festival (2019 Hong Kong, China)

Amsterdam Light Festival #8 (2019 Amsterdam, Netherlands)

Aarhus Festuge (2021 Aarhus, Denmark)

Longenzhen Light District (2021 Hsinchu, Taiwan)

Amsterdam Light Festival #10 (2021 Amsterdam, Netherlands)

Illuminocity (2021 London, United Kingdom)

etc,,,